Archives Search
Warning: Descriptive record is in process. These materials may not yet be available for consultation.
Description found in Archives
Letter from Lord Elgin to Mr. Cumming-Bruce.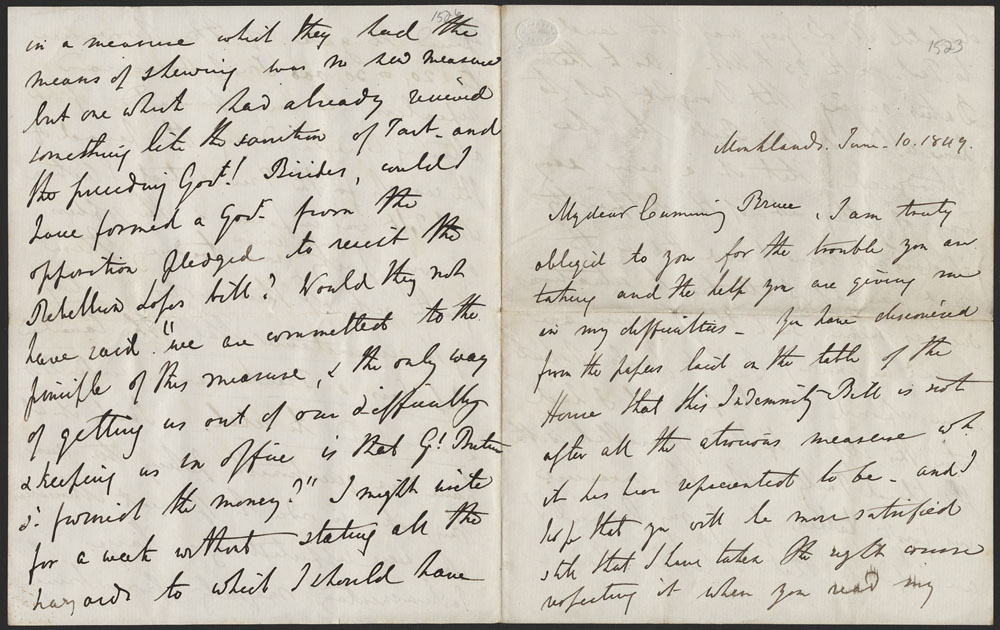 Online MIKAN no. 4052611 (16 items)
pages 1523-1538
Inventory no.: 5102

Remarks at length on the efforts Mr. Cumming-Bruce has undertaken relative to the Broomhall estates; comments at length in defence of his course of action on the Rebellion Losses [Indemnity] Bill, against the responses in Britain and by local factions; refers to official reports in despatches and the difference between his approach and that of Sir Charles T. Metcalfe; remarks on on Sir Allan McNab and the proper understanding of Responsible Government.
Volume
21 File number 2

90: Open
A transcript of this letter, done by Theodore Walrond, can be found in: volume 21, pages 1539-1546.
Date modified: