Archives Search
Warning: Descriptive record is in process. These materials may not yet be available for consultation.
Description found in Archives
Private letter from Lord Elgin to Lord Grey.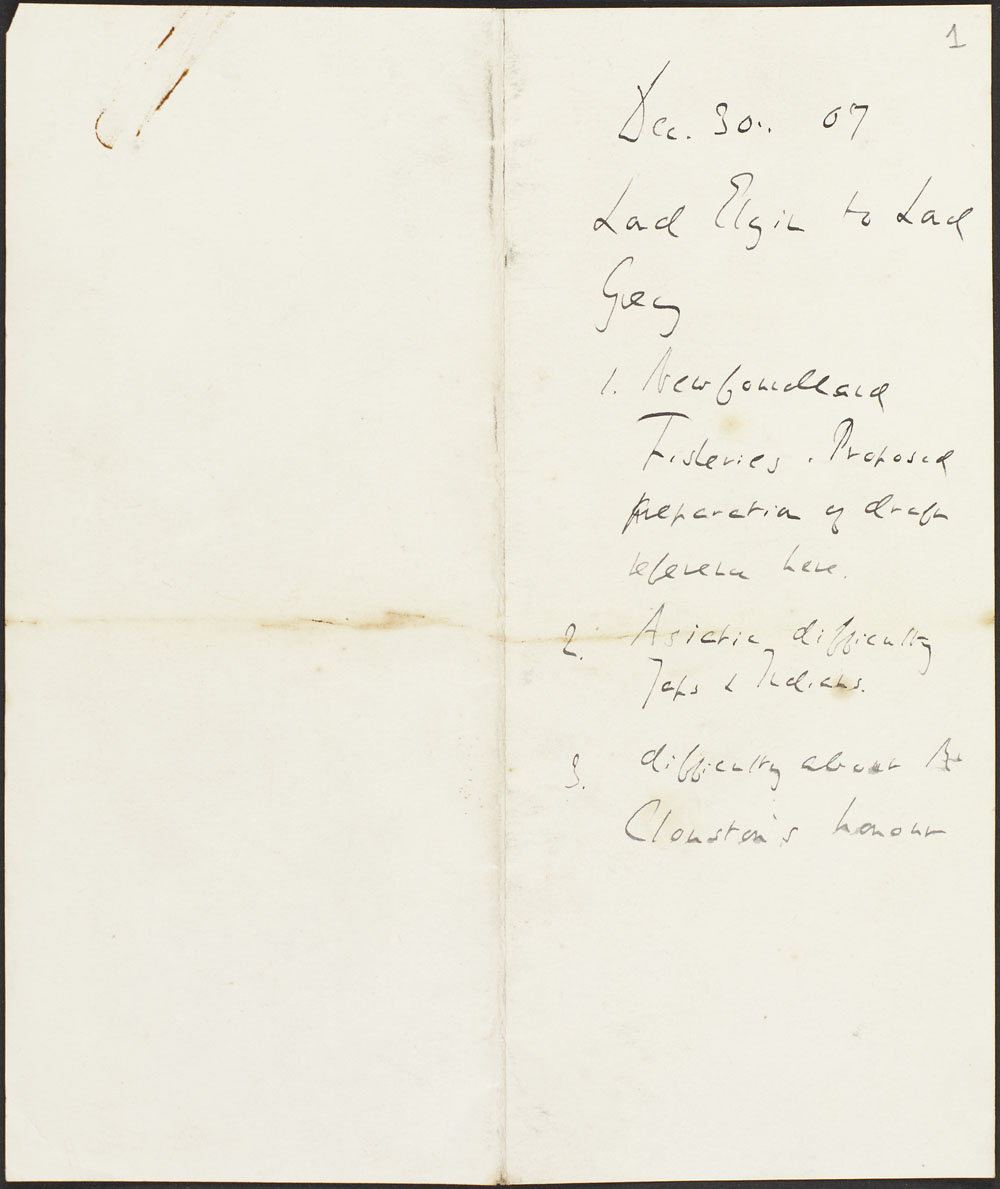 Online
(3)
Show Arrangement Structure
Newfoundland Fisheries. Lord Elgin proposes the preparation of a draft for submission to Canada and Newfoundland. Registration Bill in Transvaal. Not possible to accept the negotiated arrangement with Japan. Indian immigration to Canada. Difficulty of giving a Knight Commander of St. Michael and St. George to Edward Seaborne Clouston when he has refused a Knighthood. Reports of shortage of work in Canada.
Volume
11 File number 8

90: Open
Date modified: