Archives Search
Warning: Descriptive record is in process. These materials may not yet be available for consultation.
Description found in Archives
Letter from Lord Grey to Lord Elgin.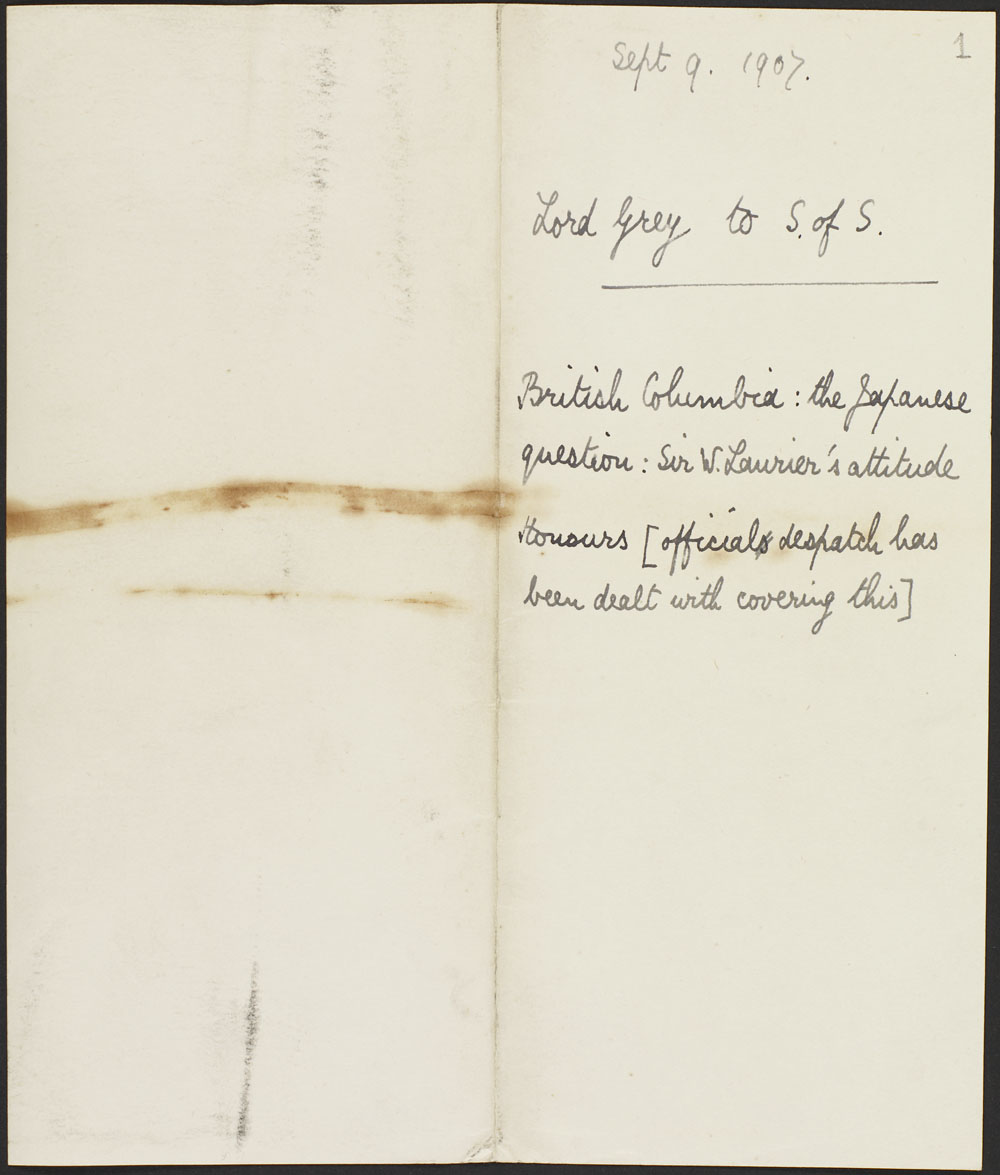 Online MIKAN no. 4015306 (10 items)
Lord Grey to attend the Dominion Agricultural Show. John Hanbury-Williams sent to see Sir Wilfrid Laurier regarding protection of Indian refugees. Unreasonable feeling in British Columbia regarding Japanese immigration and the need to secure an open market in the Orient for British Columbian products and resources. The Palma Trophy Competition. Recommendations for the next Honours List. Enclosed: Extract from letter [from Lord Grey] to Sir Wilfrid Laurier, [Ottawa], 9 September 1907. Two letters from Lord Grey to King Edward VII, Citadel, Québec, 9 September 1907 (copy).
Volume
10 File number 6

90: Open
Date modified: