Archives Search
Description found in Archives
["Lettre ou mémoire du Canada" présenté par Daucanton de Villebois ...].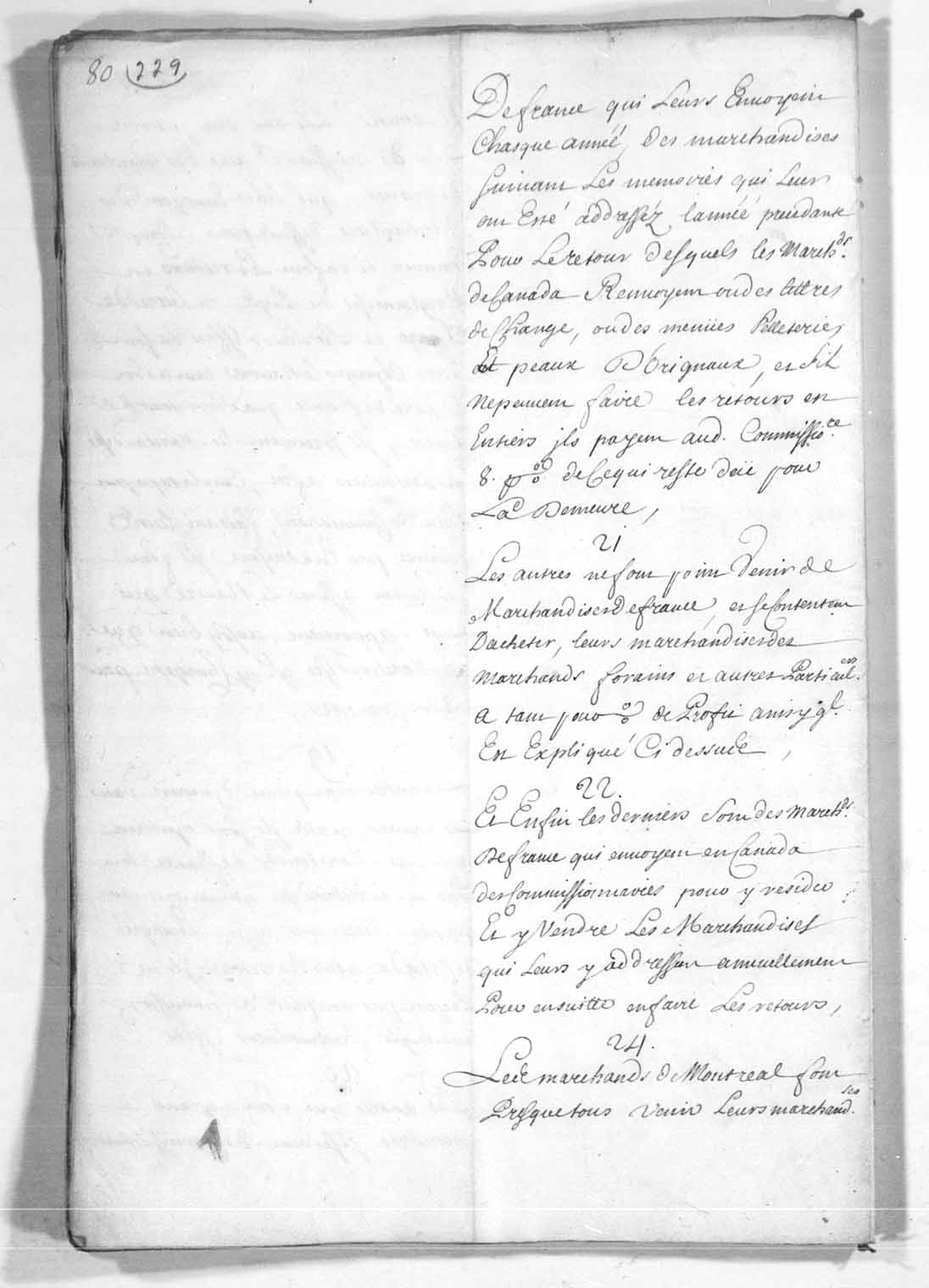 Online MIKAN no. 3071229 (41 items)
"Lettre ou mémoire du Canada" présenté par Daucanton de Villebois qui a visité le Canada de 1699 à 1701 traitant des sujets suivants: la paix générale avec les Indiens, le commerce des fourrures, la Compagnie de la colonie, les fraudes, la justice, le conseil souverain, les troupes, la police dans les villes, le commerce général, les différentes essences de bois, la menuiserie, la construction navale, la tannerie, les toiles, le prix de la nourriture et les salaires des ouvriers, l'élevage, le sel, le goudron, le chanvre, le lin, les farines, les pois et fèves, les mines, le sucre d'érable, les fougères, les herbes de capillaire, les pêches et leurs produits, le poste de Mont-Louis, le marbre, la navigation du fleuve Saint-Laurent, les Esquimaux du Labrador, le détroit de David, le Cap-Breton, l'Acadie, le commerce à établir entre le Canada, les îles en Amérique et la France, les droits de possession du roi sur le Canada, le fort Chambly, le poste du Détroit, la baie d'Hudson, le "Missispy". A cette lettre est annexé un état des marchandises envoyées de France au Canada en 1699 et un mémoire sur le commerce entre ces deux pays.
Textual records
Microfilm reel C-2925
90: Open
Textual records
99: To be determined
Former archival reference no.
Date modified: