Archives Search
Warning: Descriptive record is in process. These materials may not yet be available for consultation.
Next 1
Description found in Archives
Subject files of the Offices of the Governor-in-Chief at Quebec, the Governor-in-Chief of the Province of Canada and the Governor General of the Dominion of Canada [textual record].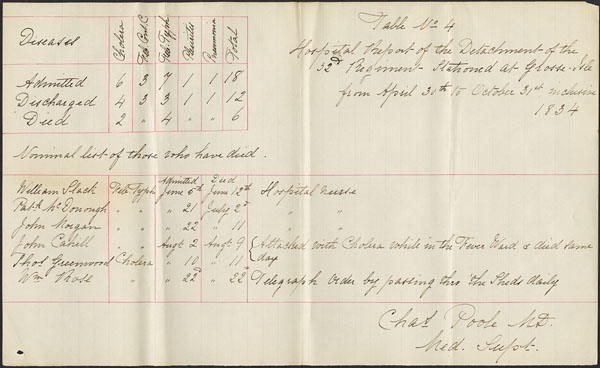 Online MIKAN no. 126292 (19 items)
ca. 4.9 m of textual records.

Series consists of miscellaneous correspondence, memoranda, medal books, commissions, instructions, addresses, reports, ordinances, regulations and other documents. In this composite series, the sequence of volumes reflects the order in which they were received. While the early volumes form more or less complete records, subject files of like nature are widely scattered in the later volumes. Many volumes are closely related to records found in other fonds; the reason for this separation is rarely apparent. Results of investigation into the relationships and the transfer of certain volumes have been reported with the finding aids for this series. Records originally contained in vols. 88 and 93 have subsequently been transferred to the Frederick Temple Hamilton-Temple-Blackwood, 1st Marquess of Dufferin and Ava fonds (R-4493, formerly MG27-IB3). Records originally contained in vol. 94 have subsequently been transferred to the Albert Henry George Grey, 4th Earl Grey fonds (R-4689, formerly MG27-IIB2), vol. 23, file 2. Records originally contained in vol. 89 have subsequently been transferred to vol. 58 within the present series. Volumes 90-92 are missing. The records fall into broad categories. Administrative and legislative records include Speech and Message entry books (volumes 37-45), Ordinances, 1840-1841 and Bills, 1857-1860 (volumes 18, 77) and a report on Acts passed, 1843 (volume 82); instructions to various governors, received under cover of despatches but preserved for reference purposes, 1791-1854 form volumes 1-6. Addresses to governors on various topics, 1838-1850, are grouped in blocks (volumes 9, 13, 48-48A and 113). Military, diplomatic and secret service correspondence and reports are scattered throughout the series, as are cypher books; subject files relating to boundaries, extradition, immigration and quarantine, and trade are equally scattered. Post-1867 records include reports on the Red River and Louis Riel, 1869-1885 (volumes 23-26A), and the 1873-1874 Canadian Pacific Railroad investigation (volumes 27-30).
Textual records
Microfilm reel H-960
90: Open
Textual records
Microfilm reel H-965
90: Open
Textual records
Microfilm reel H-963
90: Open
Textual records
Microfilm reel H-961
90: Open
Textual records
Microfilm reel H-967
90: Open
Textual records
Microfilm reel H-966
90: Open
Textual records
Microfilm reel H-959
90: Open
Textual records
Microfilm reel H-962
90: Open
Textual records
Microfilm reel H-964
90: Open
Volume
from 1 to 87
from 95 to 127
26A
from 48A to 48B
58A
86/1
90: Open
Former archival reference no.
Copyright belongs to the Crown.
In order to protect the fragile originals, records in this series have been microfilmed and the originals withdrawn from circulation. The microfilm must be used for consultation and copying rather than the originals.
The CAB RG 7 Shelf List (see RG 7, G18 section) is a typed volume level description which provides volume titles and inclusive dates and corresponding microfilm reel numbers. See also the finding aids cited in the fonds-level description. Although they were prepared many years ago according to an arrangement schema which has been superseded, those finding aids continue to have descriptive value for records in this series. CAB RG 7 Shelf List 99 (Paper)

Finding aid 7-10 is a volume list relating to volume 1 to 119. 7-10 90 (Electronic)
http://data2.archives.ca/pdf/pdf002/7-10_126292_vols1-119.pdf
Custodial and reference questions related to these records should be directed to the Canadian Archives Branch (CAB).

Accruals
No further accruals are expected.

Arrangement note
Unlike the case with other miscellaneous records in this fonds, notably those in the Miscellaneous correspondence and subject files series, the records in this series were arranged into subject files before their transfer to the National Archives. This arrangement has been preserved.

Availability of other formats note
Microfilmed copies of these records are available on reels H-959 to H-967. Microfilming was completed in 1981. For lists correlating volume numbers with microfilm reel numbers, see the finding aids cited elsewhere within this descriptive entry.
Date modified: